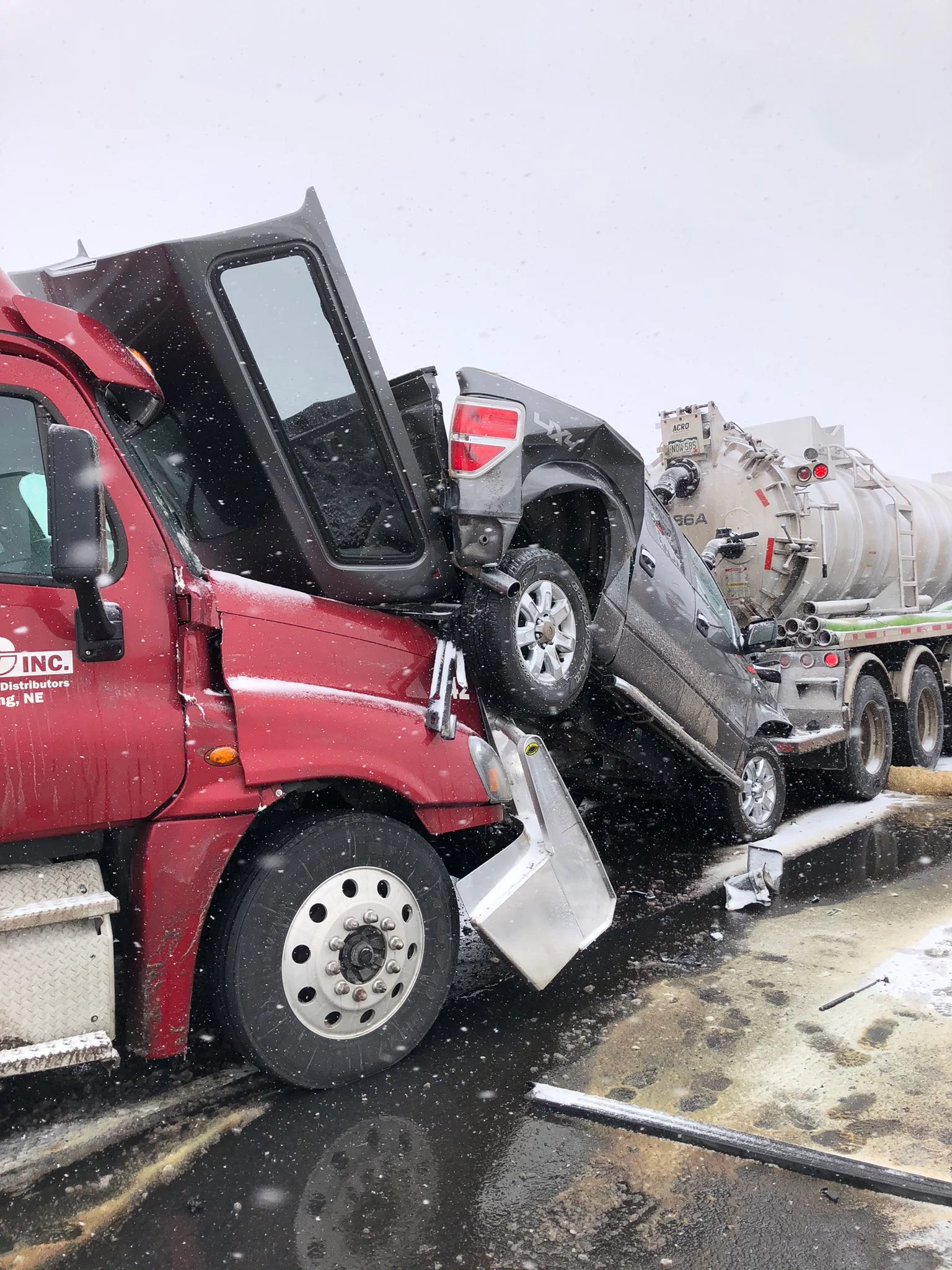 Any semi-truck or 18 wheeler accident
Anywhere in the State of Illinois
Andreano Law is ready to help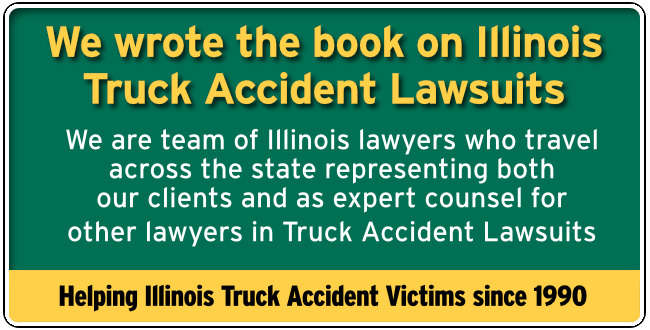 Andreano Law is dedicated to pursuing justice for the victims of truck and semi-trailer accidents in Illinois.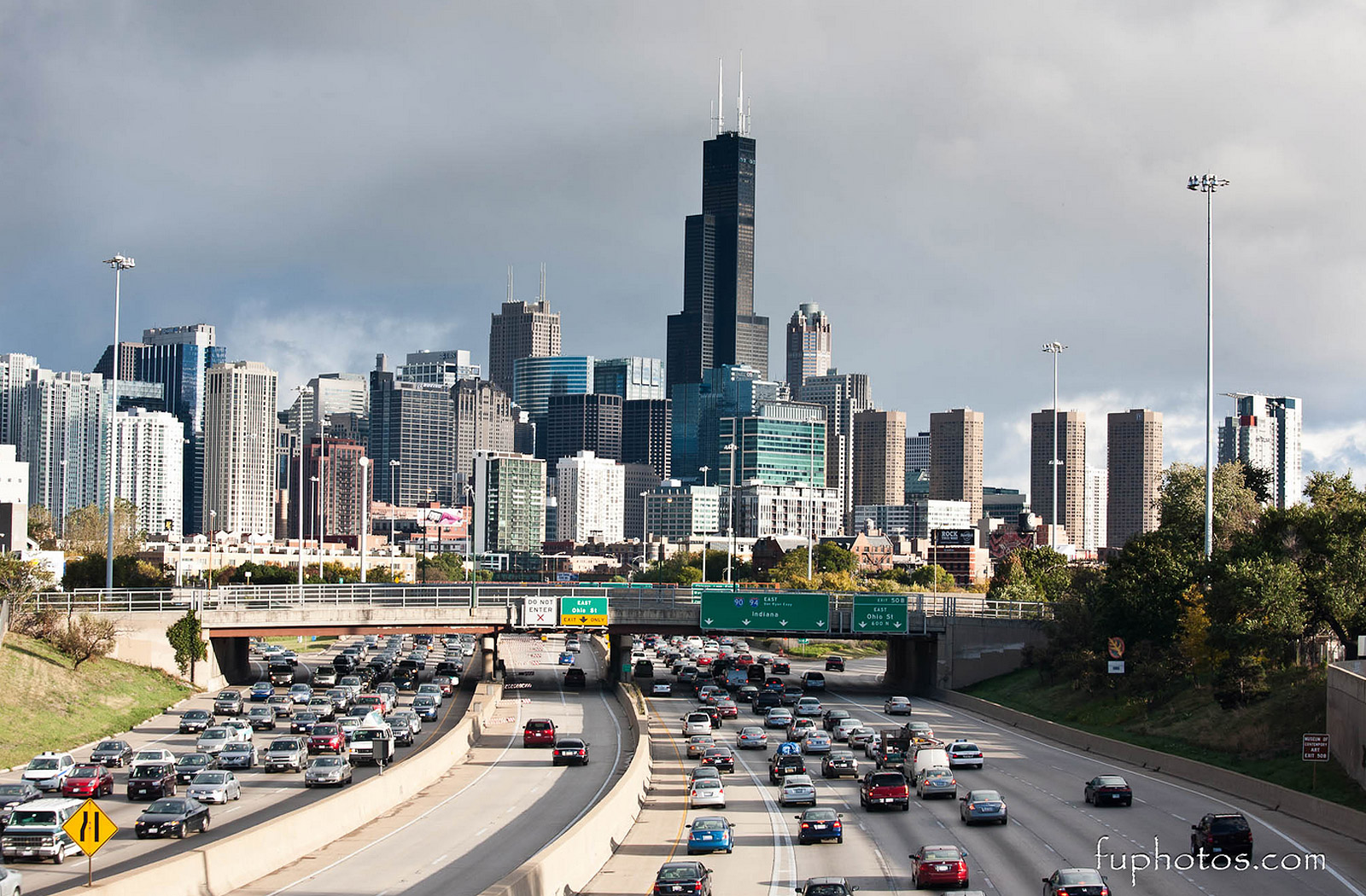 We understand the anguish and anxiety suffered by a family involved in a truck accident.
Therefore, it has become our quest and our passion to help those injured in such collisions to receive the full measure of compensation they so rightfully deserve.
SINCE 1990 our team of lawyers has developed a unique understanding of truck accident law, leading us to write the Illinois Truck Litigation Manual (2016), considered to be "the book" on the subject.
We wrote the Illinois Truck Litigation Manual because it is critical for attorneys and victims to understand that Commercial Motor Carrying is a highly regulated industry. As within any other industry there are regulatory and industry safety standards which must be followed.
Our job and passion as semi-truck accident attorneys is to handle the details of dealing with insurance companies, adjusters, personal injury and property damage claims, litigation, and obtaining the legal compensation you rightfully deserve.
You can contact our lawyers at any time for an initial consultation; without any pressure and without charge. Our legal fees are 100% contingent upon you winning financial compensation in your lawsuit. Simply put, we get paid only if, and when, you get paid.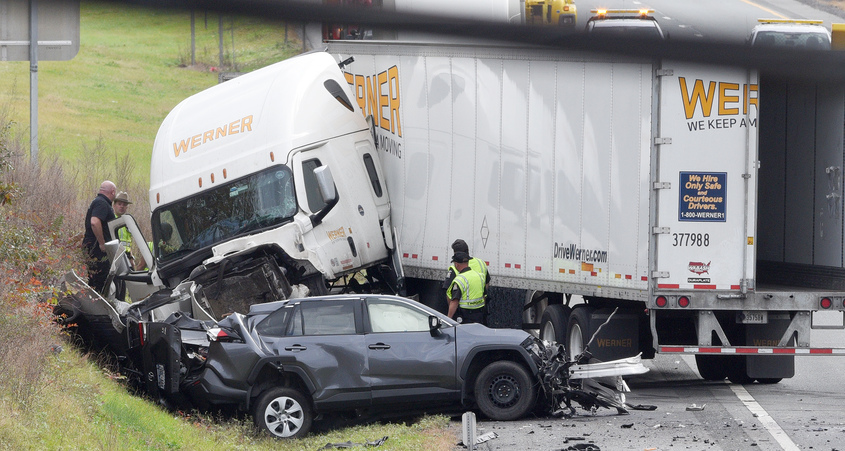 Illinois semi truck accidents on the rise
TRUCK TRAFFIC has exploded all around the State of Illinois, and too often we have been called on to help families whose loved ones have been killed or injured in truck crashes. And like any other industry, unscrupulous motor carriers, brokers, shippers and drivers avoid safety regulations, with catastrophic results.
Understanding industry rules and regulations is critical. There are certain common causes of truck collisions, and like any industrial failure, knowing what to look for is crucial.
Intrastate Commercial Motor Carrying is governed by the Illinois Commerce Commission, while Interstate trucking is governed by the Federal Motor Carrier Safety Regulations.
In addition to understanding regulatory compliance, trucking cases involve technology, business practices, insurance coverage, and discovery of documents [Link] and electronic records unfamiliar to the vast majority of lawyers.
Why is important to act quickly.
Evidence is a perishable commodity. There is a tremendous amount of evidence that may be lost forever if the victim doesn't have a knowledgeable, forceful attorney who can quickly act to preserve it.
Larger trucking companies generally use on-board computers and satellite communication systems that generate an enormous amount of data that may be invaluable to the victim's case.
The companies that provide those services to truck fleets have record retention policies providing that data on truck operations is transmitted, then purged from the provider's computer system within 14 to 30 days.
The data transmitted to the trucking companies is subject to "modification" and it is extraordinarily difficult and expensive to prove that data was altered.
Additional Illinois Semi-Truck Accident & Regulations Information
Common Causes of Truck Accidents
Sample Written Discovery In Truck Accident Litigation
Truck accident spoliation letter
The Illinois Motor Carrier Safety Law
Commercial motor carrying is a highly regulated industry
VIDEO BELOW – NBC NEWS STORY – Attorney Frank Andreano is featured in this NBC news story.
9/2/2014: Francisco Espinal-Quiroz faces reckless homicide charges following an I-55 crash that killed five people. NBC 5's Dick Johnson reports. (Published Tuesday, Sept. 2, 2014)
Sending a preservation letter as soon as possible is critical.
IN ADDITION, trucking companies typically have record retention policies to purge such records in no more than the six months that the Federal Motor Carriers Safety Regulations require for preservation of driver logs, or other retention periods for other records.
There is also "black box" data generated by engine control modules (ECM's) on all modern road tractor engines. Such data is extremely important in proving the performance of the truck and its drive. It must be downloaded according to manufacturers' protocols, and if not promptly downloaded may be lost forever.
Without immediately retaining an Illinois lawyer who is prepared to immediately demand that the companies preserve a long list of paper records and electronic data after a wreck, the company may well destroy that information according to internal records management policies that are permissible under the Federal Motor Carrier Safety Regulations. If necessary, one may need to file a suit just to require preservation of evidence prior to filing a personal injury or wrongful death case.
While a highly competent and ethical Illinois attorney who practices in another specialty may have the resources to quickly identify a trucking lawyer, most lawyers really don't know the ins and outs of Illinois trucking cases well enough to take timely and appropriate action. Most of our cases come by referral from lawyers with whom we share responsibility and fees.
Please contact our attorneys for a free, no obligation, case review about your Illinois Semi-Truck Accident