About Andreano Law
Frank P. Andreano. Frank is our managing partner and lead on catastrophic truck collisions.
When it comes to the Federal Motor Carrier Safety Regulations, Frank is the lawyer other lawyers ask.
Frank P. Andreano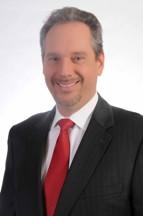 Mr. Andreano specializes in representing business and individuals in complex matters. He has represented clients, including ExxonMobil Oil Corporation, in numerous multiparty suits in both federal and state court.
He routinely deals with disputes involving business injuries, industrial failures, breach of contract, environmental releases and catastrophic injuries. He is among a select group in the legal profession who corporations and other attorneys turn to when faced with serious, complex litigation, requiring lengthy trial schedules.
He has been a featured speaker and author on numerous topics, including jury selection, trial advocacy, federal law and client confidences. A former law clerk to the Honorable Herman S. Haase of the Illinois Appellate Court and former prosecutor, Mr. Andreano has engaged in the private practice of law since 1993.
Areas of Practice
• Complex Litigation
• Personal Injury
• Appeals and Commercial Disputes
• Environmental and Regulatory Disputes
Bar Admissions
• Illinois, 1990
• U.S. District Court Northern District of Illinois
Education
• DePaul University College of Law, Chicago, Illinois
◦ J.D. – 1989
• University of Notre Dame, Indiana
◦ B.A. – 1986
Published Works
• Understanding Wrongful Death and Survival Actions
• Voir Dire: New Research Challenges Old Assumptions, Illinois Bar Journal, September, 2007
• The Evolution of Federal Computer Crime Policy: The Ad Hoc Approach to an Ever Changing Problem, American Journal of Criminal Law, 27 Am. J. Crim. L. 81, 1999
• A Beginner's Guide to Information Security and the Legal Profession, Illinois Bar Journal, 88 Ill. B. Jr. 592, 2000
Representative Cases
• In re RLS , 218 Ill. 2d 428, 844 N.E.2d 300 (2006)
• Camlin v. Beecher Community School District , 339 Ill. App. 3d 1013, 791 N.E.2d 127 (2003)
• Thomas v. Hileman , 333 Ill. App. 3d 132, 775 N.E.2d 231 (2002)
• Kavanagh v. County of Will , 293 Ill. App. 3d 1, 673 N.E.2d 752 (1997)
• Hernandez v. Williams , 258 Ill. App. 3d 963, 634 N.E.2d 1104 (1994)
• Vector Pipeline, L.P. v. 68.55 Acres of Land, 157 F. Supp. 2d 949 (N.D. Ill. 2001)
• Guardian Pipeline, L.L.C. v. 950.80 Acres of Land, 486 F. Supp. 2d 741 (N.D. Ill. 2007) aff'd, 525 F.3d 554 (7th Cir. 2008)
• ExxonMobil Oil Corp. vs. D Construction, et. al., 08-CV-3064 (N.D. Ill, 2008)
• Department of Transportation vs. ExxonMobil Oil Corp., 09-ED-34 (Will Co. 2009)
• Department of Transportation vs. Mobil Oil Corp. et. al, 10-ED-02 (Will Co. 2010)
• ExxonMobil Oil Corp. v. Amex Const. Co., Inc., 702 F. Supp. 2d 942 (N.D. Ill. 2010)
• Nat'l City Mortgage v. Hillside Lumber, Inc., 2012 IL App (2d) 101292, 966 N.E.2d 1076
• Midwestern Gas Transmission vs. ExxonMobil Oil Corp. et al., 13-CV-2165 (N.D. Ill. 2013)
Representative Clients
• ExxonMobil Oil Corporation
• Chemton Corporation
• Montgomery Ward Co.
• First Midwest Bank Co.
• Stewart Title Co.
• Fidelity National
• Global Granite Int. de Brazil
Professional Associations and Memberships
• Will County Bar Association, Member
• Illinois State Bar Association, Member
• Illinois Trial Lawyers Association, Member
Past Employment Positions
• The Hon. Herman S. Haase of the Illinois Appellate Court, Law Clerk
• Will County, Illinois, Assistant State's Attorney
• Joliet Montessori School, Vice President and Board Member
• Cub Master, Boy Scouts of America, Pack 444, Channahon, IL
Pro Bono Activities
• Board of Directions, Boys Scouts of America Rainbow Council
• Assistant Scoutmaster, Troop 444, Channahon, IL
• Former Cubmaster, Pack 444, Channahon, IL
• Former Board Member, Joliet Montessori School